[Essential] - Traveler's Notebook Passport Size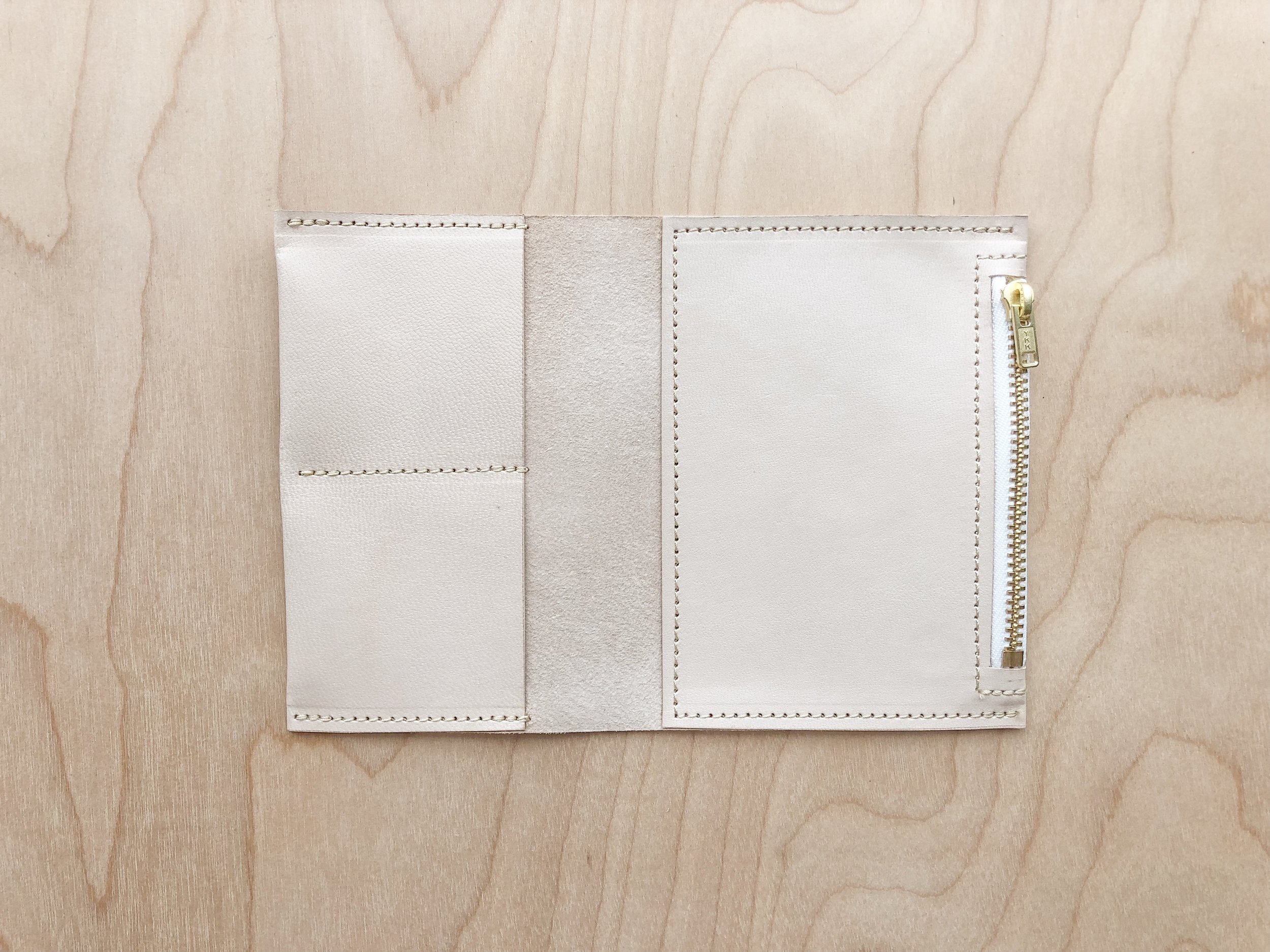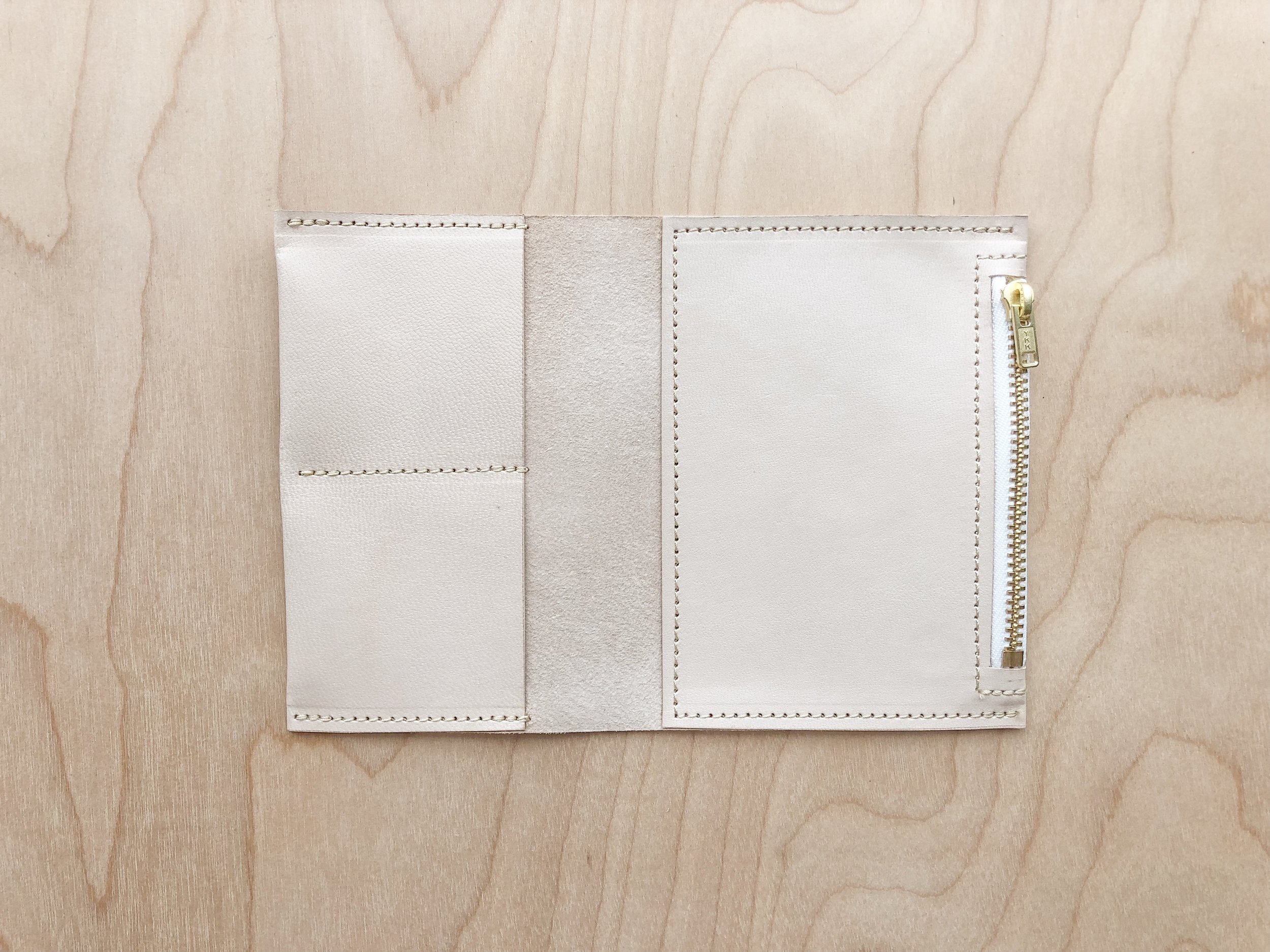 [Essential] - Traveler's Notebook Passport Size
The [Essential] Insert is made to fit perfectly in your Passport size Traveler's Notebook. Designed in collaboration with Baum-Kuchen, made from a 2-3 ounce vegetable tanned leather that will last and age well.
The [Essential] can be used as an organizer in your Passport Size Traveler's Notebook or by itself as a card case/wallet.
The [Essential] Insert has 2 card slots on the left hand side. The right side has a zippered pocket which can hold cash/notes/loose change.

-Designed for Traveler's Notebook Passport size
-2 card slots
-1 zipper pocket
-Black or White zipper tape
-2-3 oz vegetable tanned leather
_______________________________
*The insert does NOT come with a Traveler's Notebook
*All bags and accessories are made to order. Production time varies.
You Might Also Like